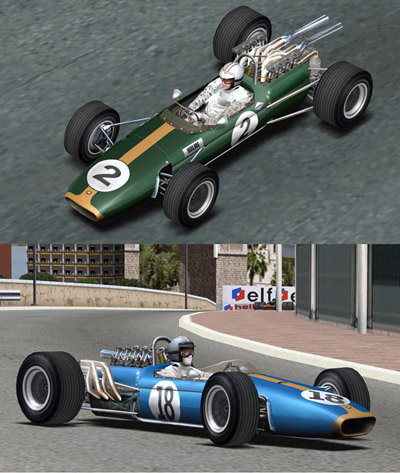 BT 24
Brabham i use is v2.1 by GPLEA with 2d helmets.
1-remove all but brabham.dat in the original dir.
2-download GPLEA Brabham v2.1.exe from GPLEA and execute files extraction into a temporary dir temp. A new dir named GPLEA Brabham V2.1 will be created.
3-to install BASE car, copy all files from temp/GPLEA Brabham V2.1/BT24 Standard into gpl/cars/cars67/brabham dir.
4-to fix the blue reflection on the chrome rings in the green cockpit by changing it to green, download bbdashl.zip from GPLEA, Brabham page, and extract its file into gpl/cars/cars67/brabham dir.