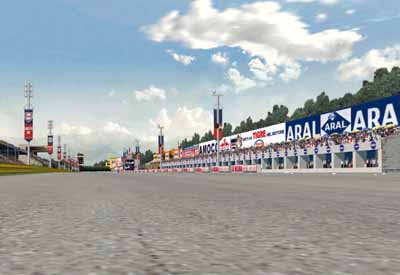 Directly from very small addon for monza thread, here is the link to the last addons collection.

Installation:
1-be sure your gpl/tracks/monza dir contains nothing but original CD files.
2-download FINAL MONZA 16BIT D3D JUNE 18,2003.ZIP and extract its file into monza dir.
3-download Latest compilation 16bit and extract its file into a temporary dir temp. Then copy into monza dir all files from temp/SIERRA/gpl/tracks/monza.