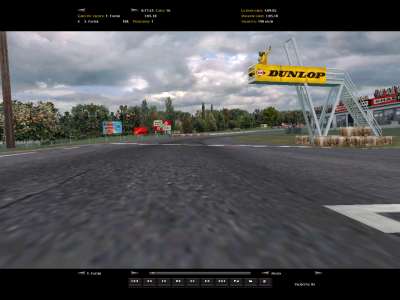 Track is updated with the FANTASTIC 16bit add-ons by Berca and the sky/horizon by Simon Stobbart and signs by Jim Erickson.
1-copy files from glen.zip, downloadable from HERE in original dir.
2-copy files from sky_glen.zip, downloadable from HERE.
3-copy files from watkinsigns.zip downloadable from Repost Watkins Glen Signs thread (you have to be registered to download the file). If you can't register, it is possible to download the file from here.